In the News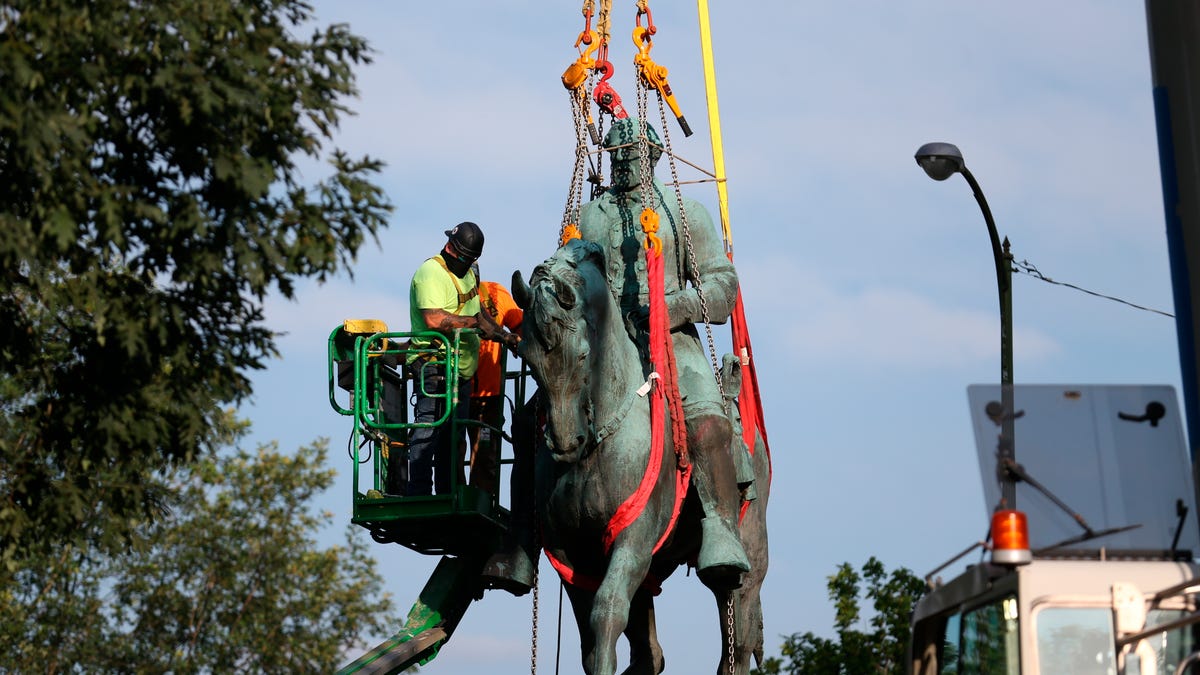 Judge Dismisses Bid to Stop Destruction of Robert E. Lee Statue
The monument's next destination is the melting furnace.
Judge dismisses one count in Confederate statue lawsuit, but principal allegations remain
Two Confederate legacy groups are suing in an attempt to force Charlottesville to take the Lee statue back from the Jefferson School African American Heritage Center.
Judge hears more motions ahead of Robert E. Lee statue trial
Charlottesville is just weeks away from the trial over the fate of the Robert E. Lee statue.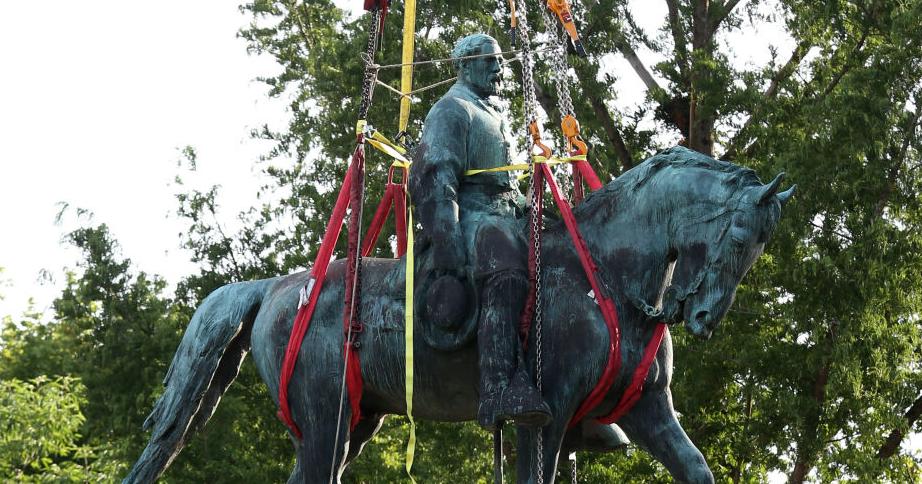 Charlottesville statue trial moves forward as judge tosses artsy witnesses and one legal tactic
While the debate over the fate of Charlottesville's statue of Confederate Gen. Robert E. Lee raged on in Charlottesville Circuit Court Monday, at least one argument was laid to rest.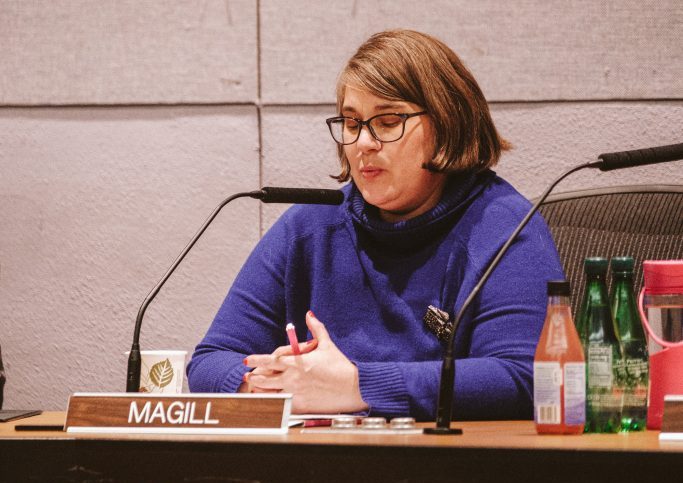 In brief
City councilor resigns After two years of serving on Charlottesville City Council, Sena Magill has resigned. Magill announced her surprising departure at the end of council's January 3 meeti…
Jefferson School African American Heritage Center to melt down Charlottesville Confederate statue for public art project – Vinegar Hill Magazine
For Immediate Release December 7, 2021 Media Contact: Dr. Andrea Douglas, Executive Director (434) 260-8724 | info@jeffschoolheritagecenter.org Charlottesville, VA — The Charlottesville City Council voted to give the city's recently-removed statue of Confederate General Robert E. Lee to the Jeffe…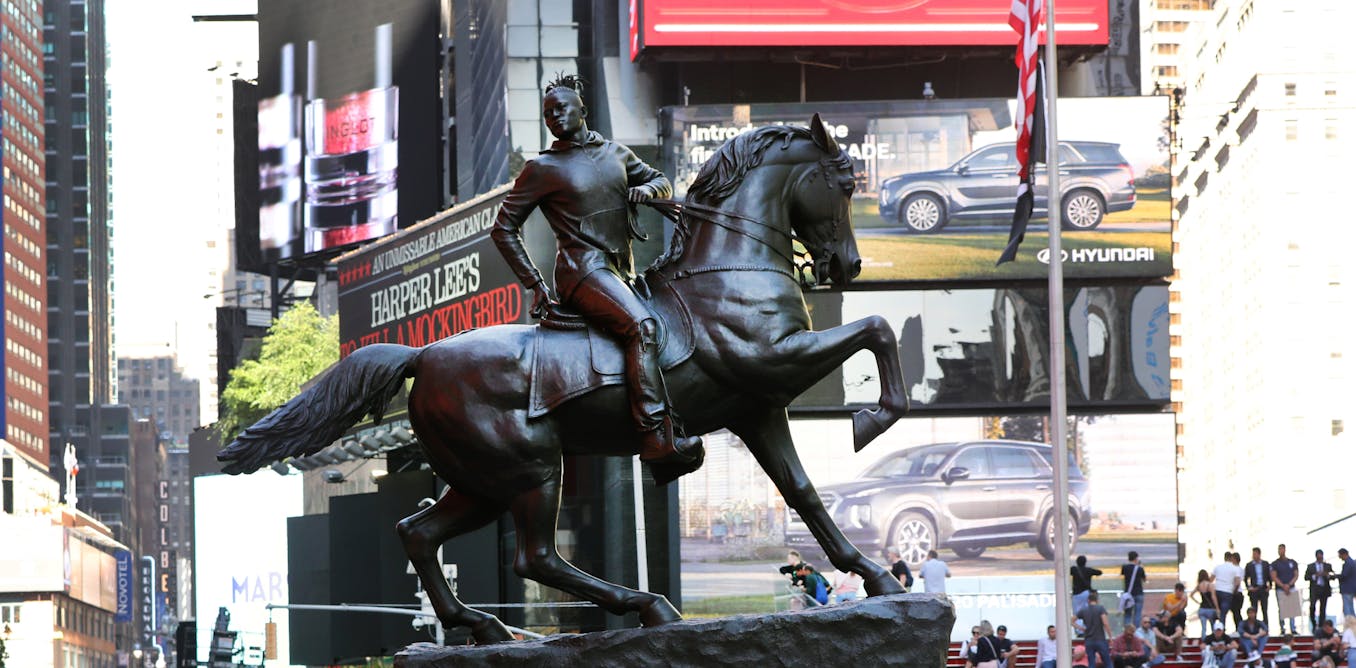 Old statues of Confederate generals are slowly disappearing – will monuments honoring people of color replace them?
With a few notable exceptions, public monuments across the United States are overwhelmingly white and male. A movement is slowly growing to tell a more inclusive history of the American experience.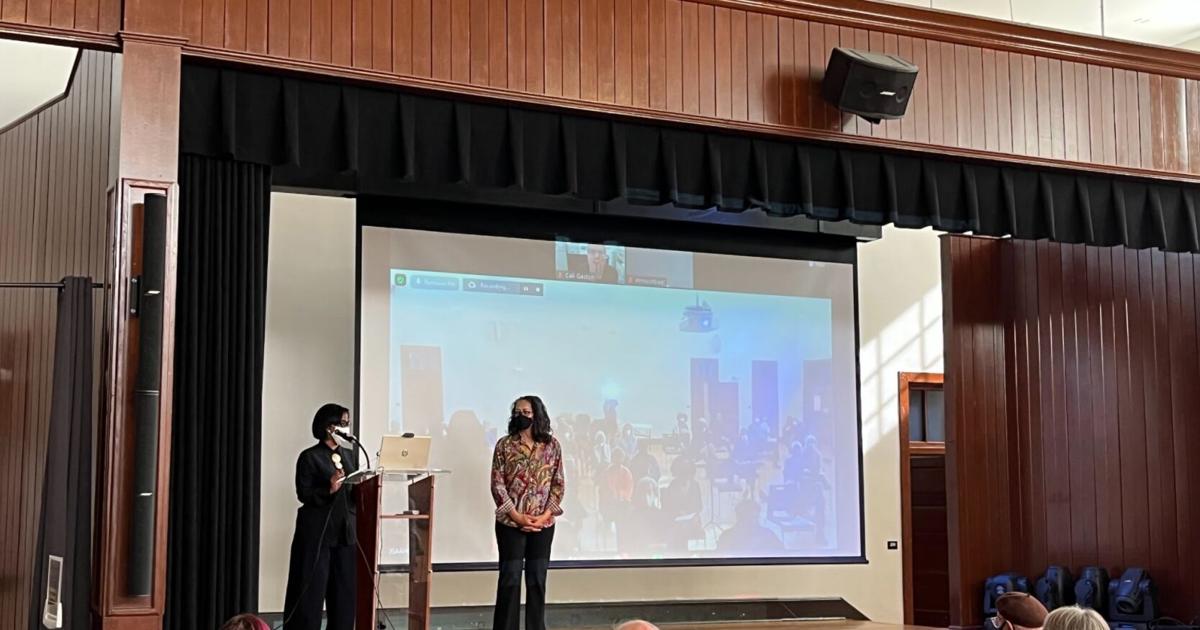 Community begins reimagining Lee statue at Swords Into Plowshares kickoff
The journey to reinvent Charlottesville's statue of Robert E. Lee has begun. The Jefferson School African American Heritage Center kicked off the process at a community engagement session Saturday, held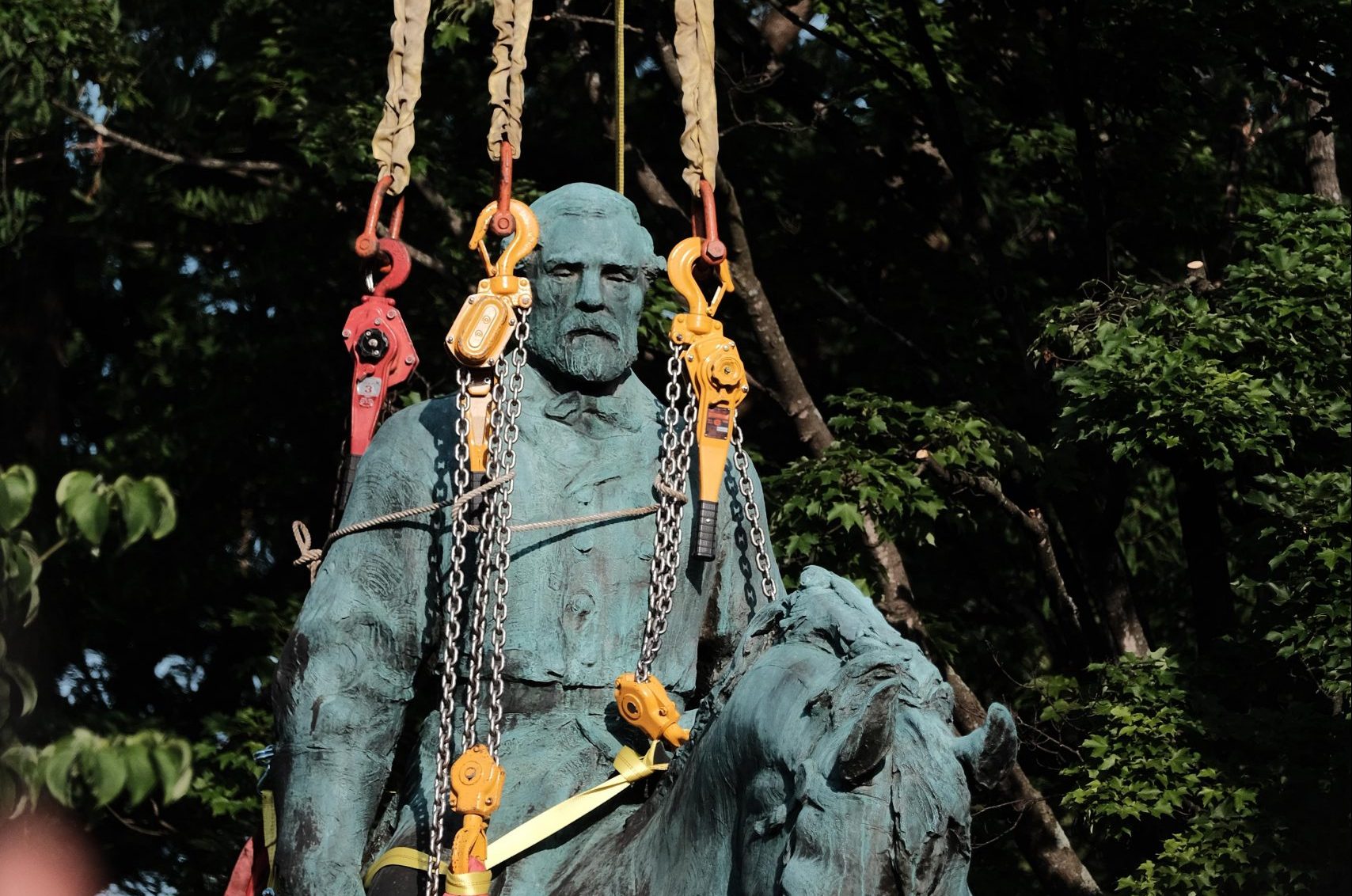 Molten bronze
For nearly a century, Charlottesville's Robert E. Lee statue—erected during the Jim Crow era, in the heyday of the Ku Klux Klan—towered above the park at the city's center, signaling to Black …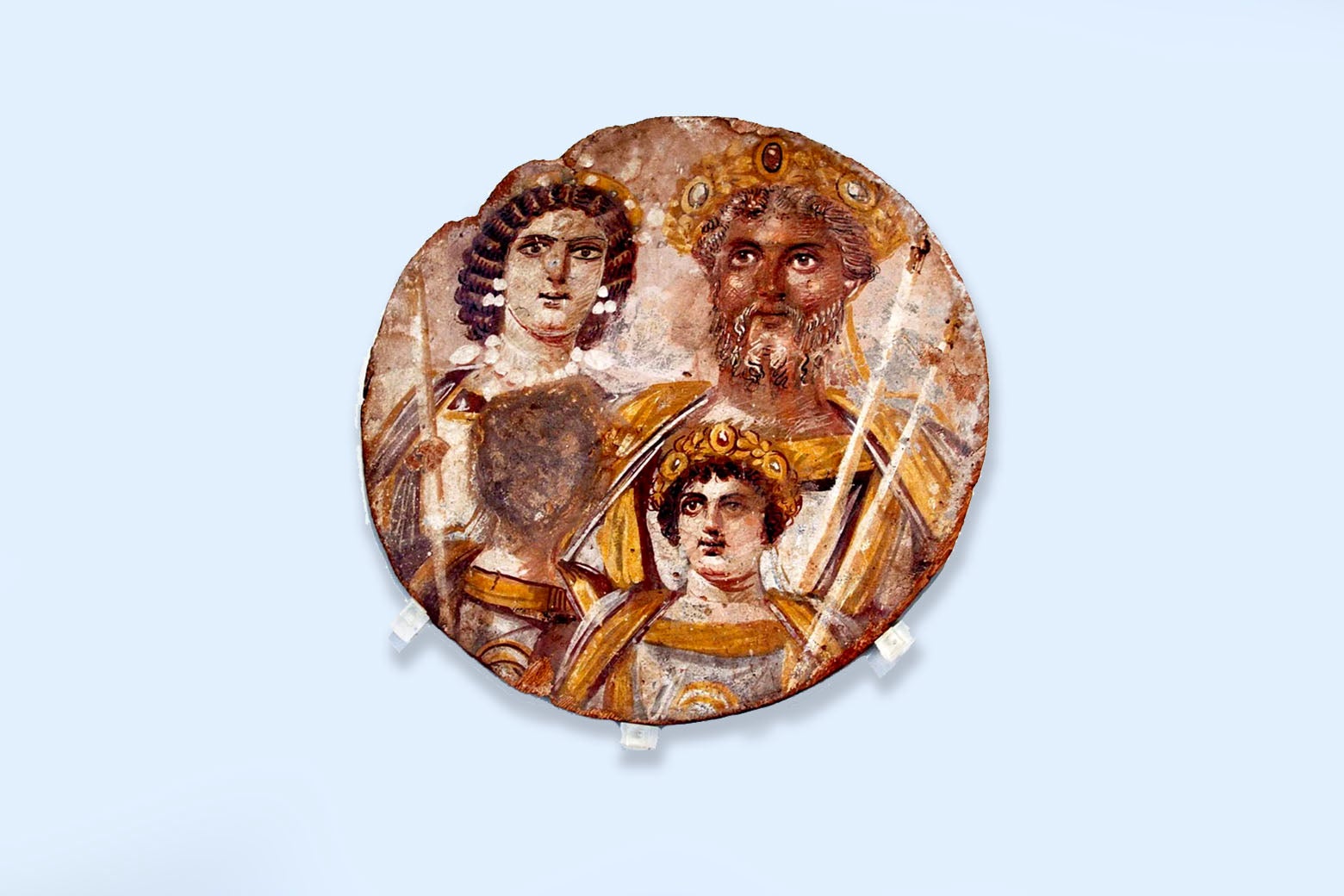 Unlike Us, Ancient Societies Knew What to Do With Their Outdated Monuments
Smashing. Scrubbing. Symbolic humiliation. How Romans, Sumerians, and Egyptians handled the old-statue problem.
PLATFORM: Melting Lee
As communities across the United States deinstall monumental sculptures of Confederate generals from their public squares, community leaders face the twin moral and practical dilemmas of what to do with these oft-enormous objects. Facing that same challenge, Charlottesville's City Council recently a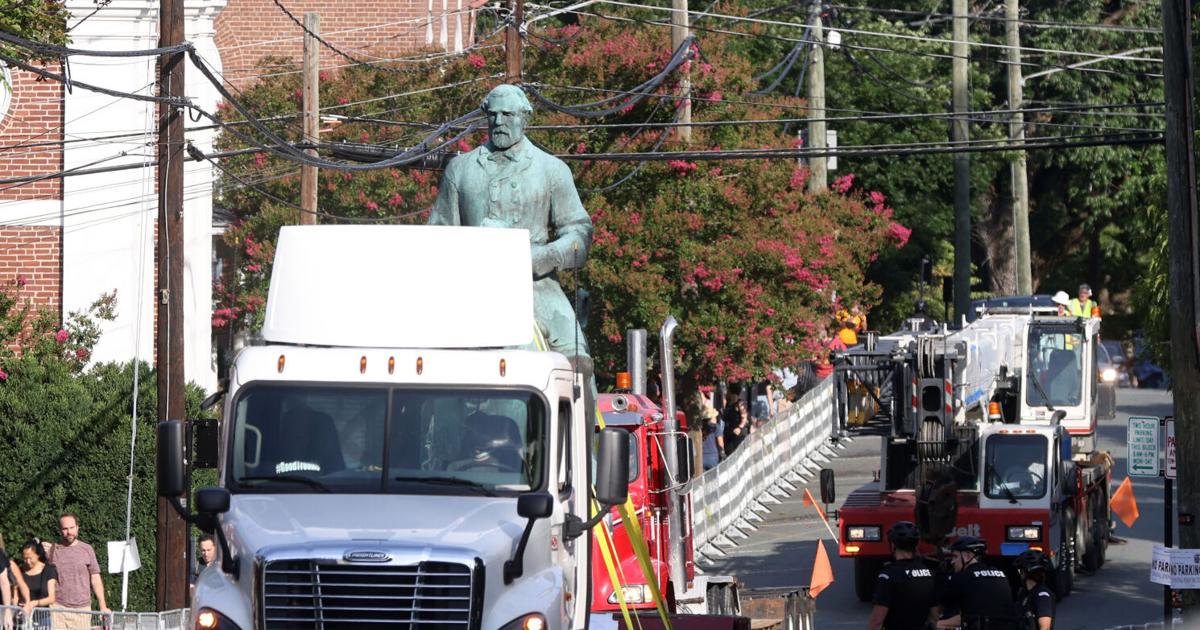 Editorial: City stills controls removal, relocation of Lee's statue
Depending on the evidence, a lawsuit that a judge allowed to go forward last week could keep Charlottesville from giving its controversial Robert E. Lee statue to the Jefferson School
In Charlottesville, an effort to reuse bronze from Lee statue for new public art – Baptist News Global
A plan to melt down and ultimately reuse the bronze from the Robert E. Lee statue that white supremacists violently rallied to save in Charlottesville, Va., in 2017 is an inherently spiritual undertaking that should appeal to many people of faith, according to a leader of the initiative.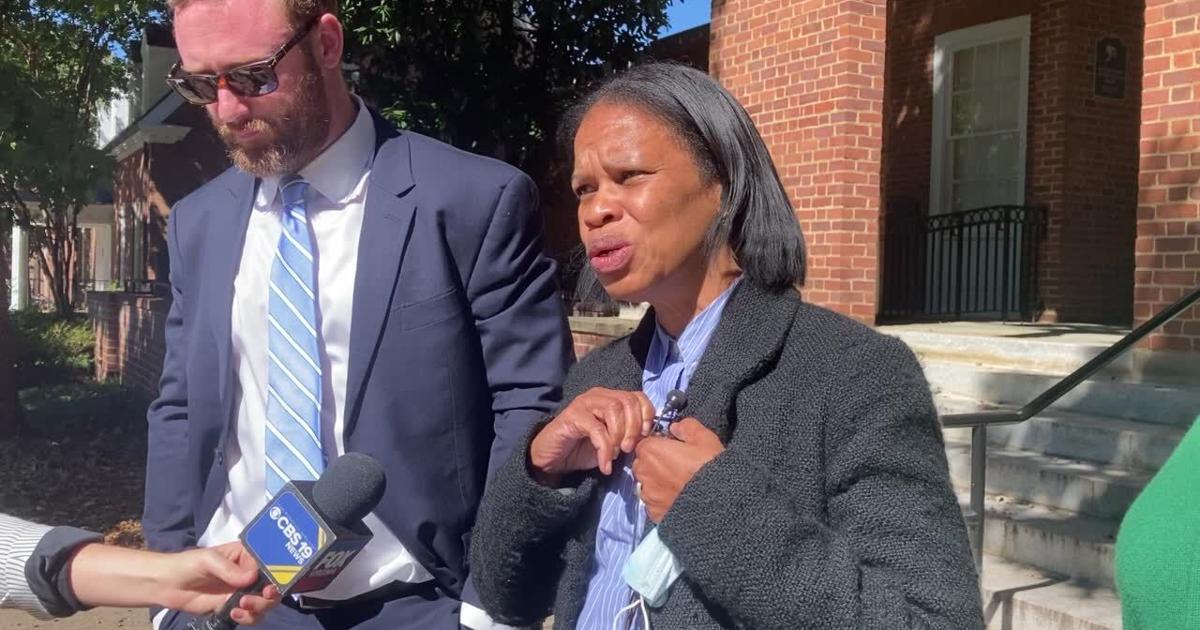 Charlottesville judge: 'Plowshares' trial set, Lee statue savers can learn where bronze lies
A one-day trial will be held on Feb. 1 with the plan to create a locally relevant artwork from the divisive bronze at stake.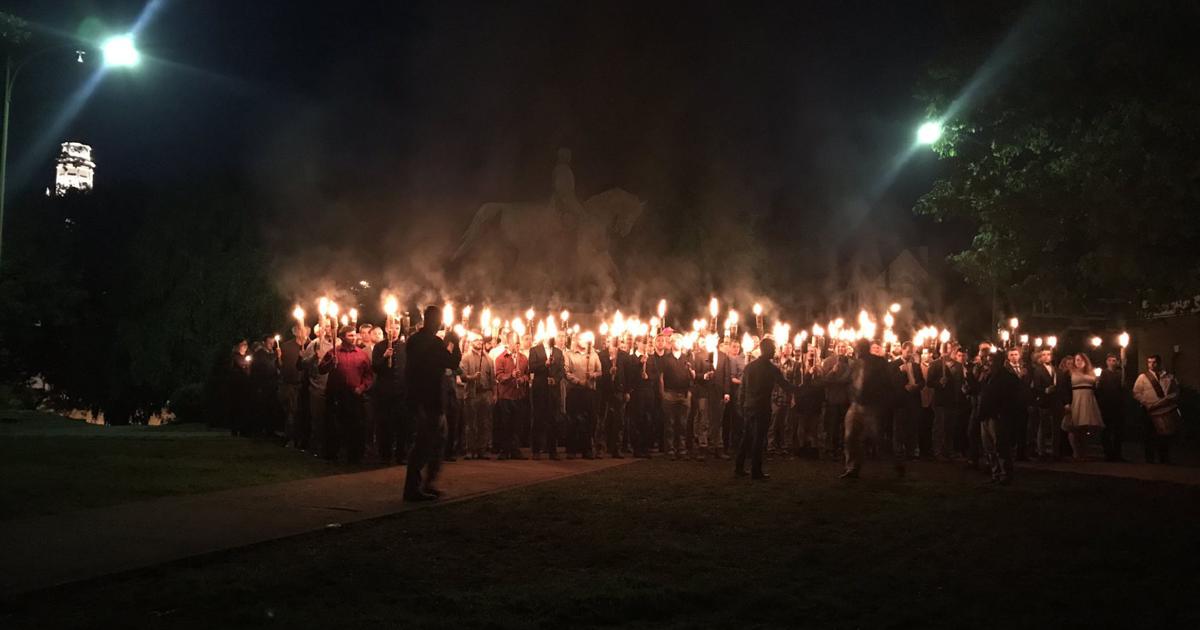 Opinion/Editorial: Lee statue suit keeps alive city pain, suffering
One thing was clear at a court hearing Monday about plans to melt and recast the Robert E. Lee statue into public art that brings the Charlottesville community together. The