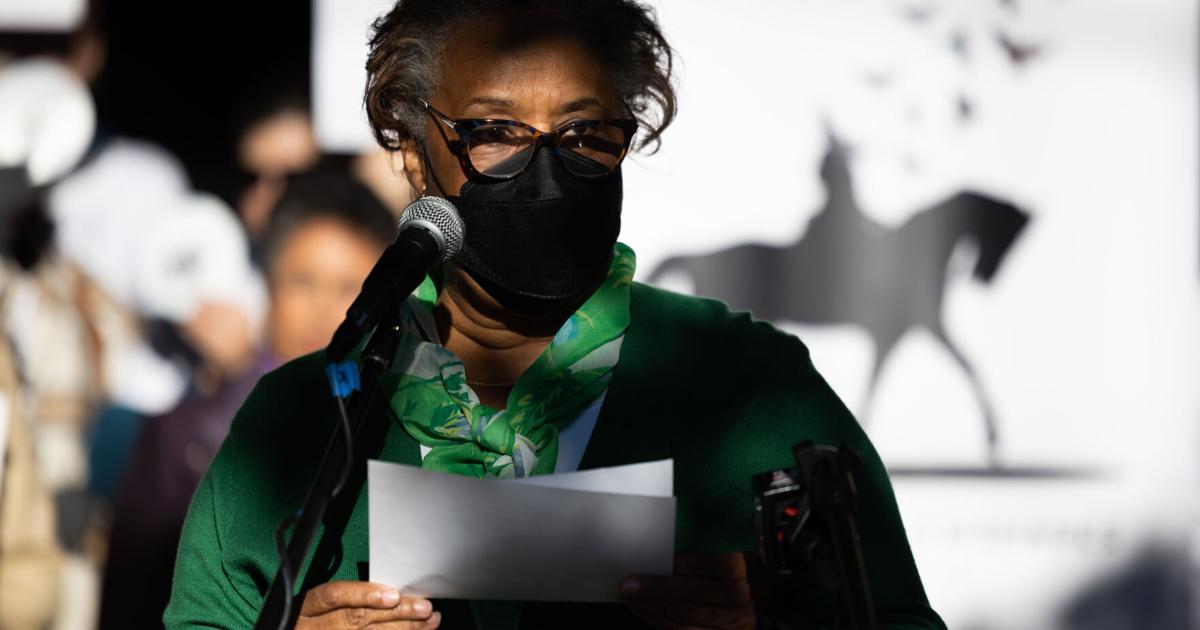 PHOTOS: Press conference for "Swords Into Plowshares" proposal in Charlottesville
Community members gathered in front of the Charlottesville Circuit Court on Oct. 10 to speak in support of the "Swords Into Plowshares" proposal to turn the Robert E. Lee statue
Another lawsuit over General Lee
The fate of a statue that brought right-wing extremists to Charlottesville is, again, in doubt as supporters of a small museum in southwest Virginia sue the city. They say Charlottesville acted illegally when it gave a sculpture of Robert E. Lee to the African-American Heritage Center to be melted d…
Black history museum to face trial over plans for Charlottesville's Robert E. Lee monument
The bronze statue stood in a Charlottesville park near the city's downtown mall, before city council voted to donate the monument to the Jefferson School African American Heritage Center.
Lee statue repurposing lawsuit trial set for February 1 | NewsRadio WINA
Charlottesville Circuit Judge Paul Peatross has set a February 1st trial date to hear the lawsuit from two organizations suing the city over its decision to turn the Lee statue over to the Jefferson School for meltdown.
Circuit Court hears case on future of repurposing the Robert E. Lee statue
The plaintiffs, the Trevilian Station Battlefield Foundation and the Ratcliffe foundation, argue that while the city has a legal right to "remove, relocate, contextualize, or cover" any monument they chose, they do not have the right to destroy them under Virginia law.